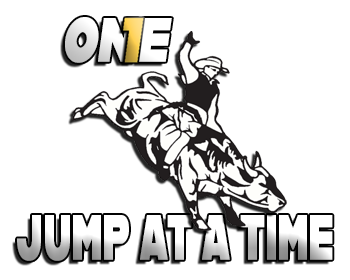 One Jump At A Time is the vision of Charlie Sampson, where you can receive insight and guidance from a World Champion, Hall of Fame Bull Rider.

Charlie retired from bull riding in 1994 at age 36, but is still up for the rest of the ride and remains active in the sport.

He developed the "One Jump At A Time" mentoring program to help High School and up-and-coming Pro Rodeo hopefuls as others helped him so many years ago.

Charlie regularly attends local rodeos and visits with contestants, sharing what he's learned over his career. "Bull riding is a great sport. These kids benefit from the personal advice that we, as veterans, have. We need to share that with them."

Charlie will provide training through video content on this page, helping to cover all the main topics of bull riding. From chute routine, to equipment, technique, and many other insights to help you become a better bull rider.

As Charlie begins this new adventure through his website, more content will be added throughout the coming months ahead. Plans are being made to do professional quality videos that will help you to succeed and reach your goals.
CHUTE ROUTINE ON A DIFFICULT BULL