Recent pictures and video of a Charlie Sampson bull riding school.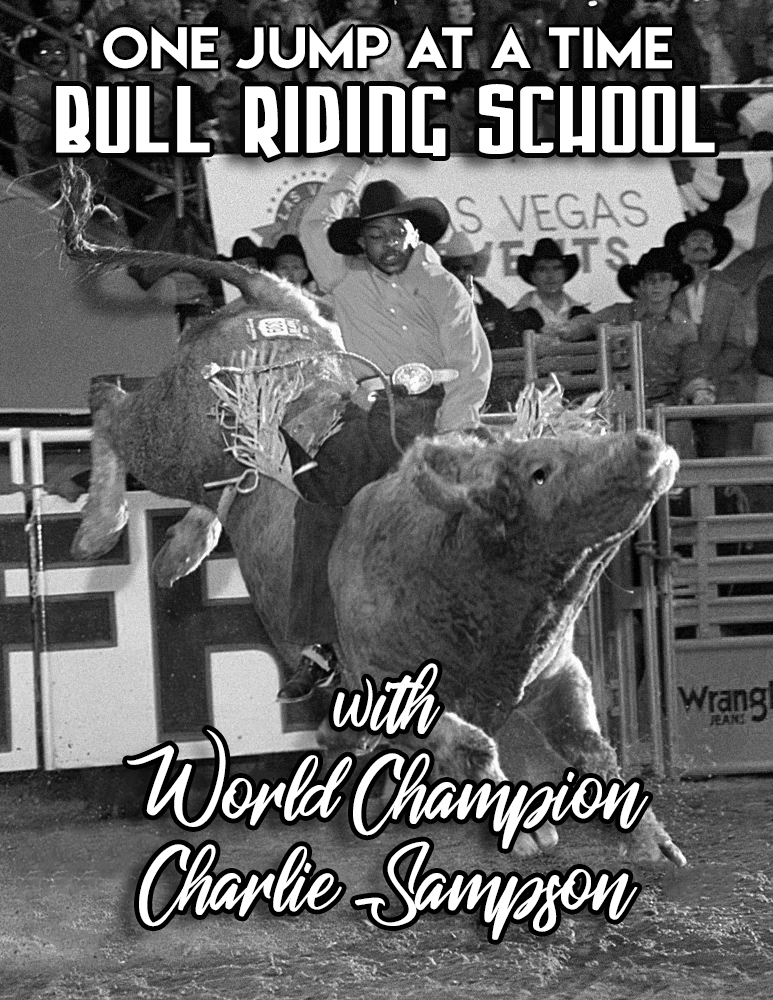 All That Charlie Covers:
• Equipment – Knowing and having the right equipment is essential to success.
• Chute Routine – How to get your rope on your bull, and the proper approach to safely getting down and out on your bull.
• Body Position – Understanding the proper positioning to make a successful ride.
• Dismount – One of the most overlooked areas in bull riding. Learning how to get off your bull safely is just as important as making a qualified ride.
• Personal one on one instruction with each student.
Click on the pictures below to see a recent bull riding school with Charlie Sampson.
Bull Rides and some testimonies from Charlie's school in Castle Rock, Utah.
Castle Rock, Utah - Bull Riding Videos
Castle Rock, Utah - Bull Riding Videos
If you are interested in finding out more about Charlies schools, you can contact him by email:

[email protected]